Tuesday, August 19th, 2014
Betty Jane here with her Dell Venue 8 Pro, with tips for other newbies, who just got new jobs: (1) you must  show up at the job. in person. (2)  If the job is to start at 9 in the morning, it is best to have slept for  at least 5 hours before the job. You will find it rarely impressive to nod off at work completely dead  to the world. (3) It is best to dress appropriately for your work place. Always take care in your physical  hygiene.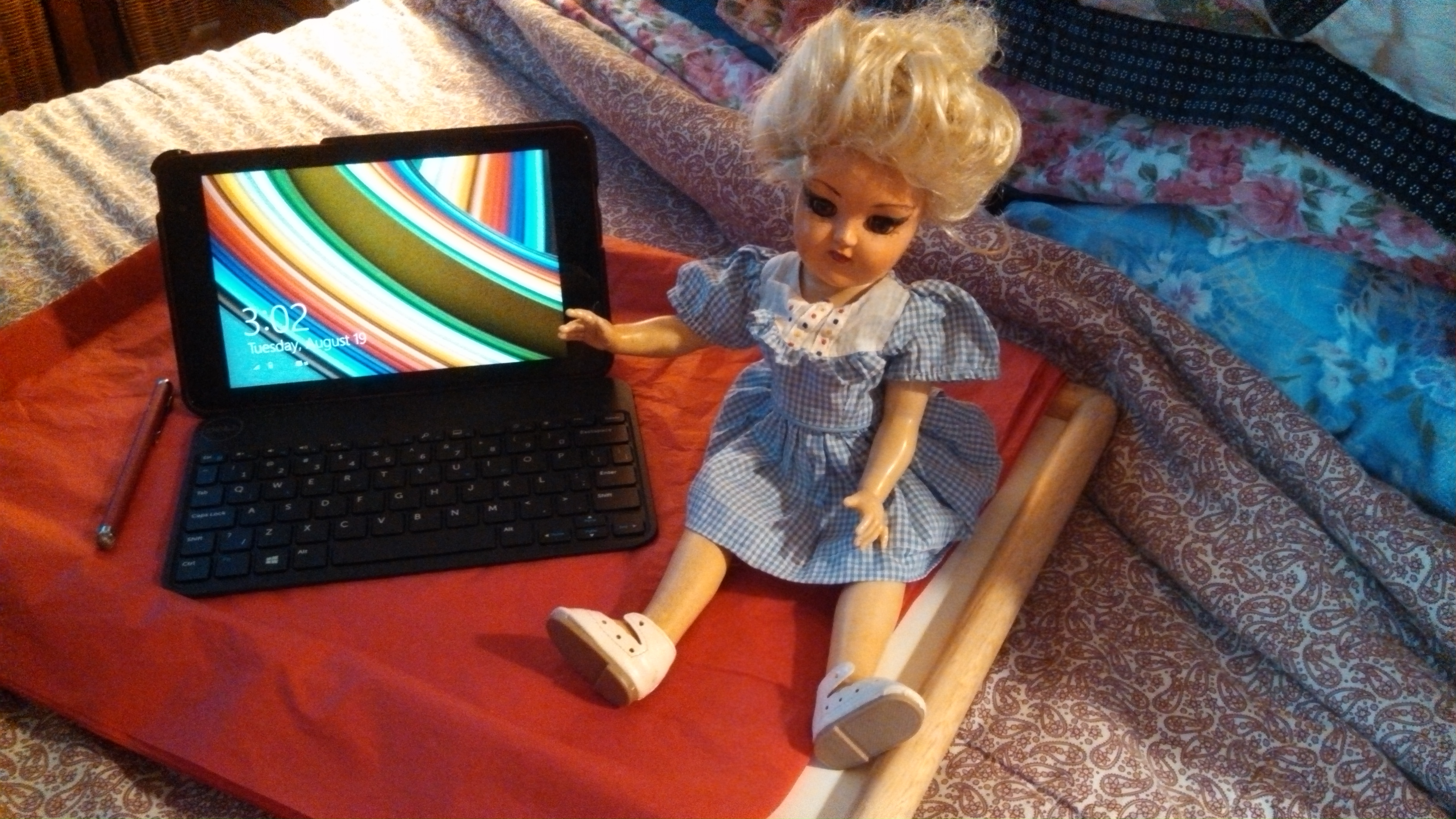 When she was a younger version of herself, she was so active and talked to herself, or sometimes she was talking to me too, which made her plans more easy to follow, however now she says her phone is listening, which could be true or she could have a dose of the old paranoid case that she can be upon occasion. But I don't really think she notices how quiet it is around here, until,out of nowhere, she struggles to the living room, turns on the mic amp real loud so the widows shake and plays Ernie K-Doe's song, "You Talk Too Much".